If You Want to Become a Health, Life, Wealth, Business, Relationship, Spiritual (or

Any

Other Type of Coach)…or If You Already Have a Coaching Business But Want to

Get More Clients

and

Get Paid What You Desire

, Then Get Ready to…

"Discover How to

Start

or

Grow

Your
Transformational Coaching Business (part or


full-

time) into One That's Profitable, Fun and Making A Difference in Your Clients' Lives!"
Dear Aspiring or Successful Transformational Coach,

"...just what I needed, and at the right time"
Please forward my enthusiastic gratitude to Sharon for the opportunity to participate in the amazing webinar this past weekend. It was a real PE - just what I needed, and at the right time - a truly invaluable experience that I appreciate beyond measure.I look forward to expanding on what I've learned so far, and working with the community to help transform our collective consciousness.
Ron Nilson
I talk to people every day who want to start a coaching business but they're not sure they have what it takes.
They say things like,
"I'm too young or not young enough or I don't have any experience as a coach."
"I don't have enough success in my own life – so how can I coach others?"
"I love the coaching part but I don't know how to handle the how to make money side of the business."
"I hate having to go out and find clients and I especially hate being pushy or salesy!"
"I don't have a reliable coaching system."
I Also Talk to People Who Have a Coaching Business –




But are Unable to Turn a

Profit

!



If your coaching business is a financial drain instead of a financial blessing…it may be because…
You don't have a proven coaching system you can count on, and as a result you have a low level of conversions (people hiring you) and end up feeling frustrated and unsure of yourself.
You don't have a reliable, proven system you can use to coach yourself when YOU are faced with challenges – and this winds up zapping your energy and your enthusiasm.
As a result, you wind up getting stuck and sometimes even feel hopeless!
You're not charging enough for your services because you're afraid your clients won't like it if you raise your prices… so you wind up always feeling like you're being under paid – or worse – taken advantage of.
You don't have a system for attracting new clients so you wind up

wasting a lot of time

talking to people who are not the right match for you and your services.
You're uncomfortable with promoting yourself because you're afraid of coming off as salesly or pushy…so you let opportunity after opportunity pass you by.
If any of This Sounds Familiar, then I've Got Some

Great

News for You...



My name is Sharon Wilson and I'm the founder and Chief Inspiration Officer at the Coaching From Spirit Institute and I've been helping hundreds and hundreds of coaches build successful part and full time businesses for over 15 years.
And I want to tell you about an amazing opportunity for you to become a successful Transformational Coach in as little as ONE weekend (no travel required!).
I'll tell you more about this in a moment, but first…I want to let you in on a little secret…
You Don't Have to Have a

Perfect

Life to be an

Awesome

Coach…



Wow, what a concept, right?
If you had to lead a "perfect life" to be a "perfect coach" – NOBODY would qualify because NOBODY has a perfect life.
We all have our strengths and our weaknesses.
In fact…
We All Have Our Share of

Baggage

…But Your Baggage Doesn't Have




to Hold You Back from Your Dreams Anymore



Maybe you've been dragging that luggage around for so long, you can't imagine life without it.
But here's the thing - as long as you are willing to make a commitment to your own transformation – ANYTHING is possible.
Yes, even freeing yourself of your own baggage.
Willingness is KEY because to coach someone TO transformation you have to be focused on your own ongoing transformation as well.
You have to walk your talk, but that doesn't mean you need to be perfect.
Plus, you need to have a system that works in order to transform beliefs and patterns that are not serving you (a system you can also teach to others) - and THAT is what you will learn with this all online, on demand program
In this Self Paced Program, I'm Going to Help You Move Past




Your Own

Fears

About Being a Transformational Coach



(or ANYTHING that's blocking you from success)
This program is going to give you the confidence to be a Transformational Coach because you will have a system YOU can use to transform your fears and doubts.
You will have a system that works that you will use for yourself AND your clients.
Here's a sample of what you'll be qualified to do (for YOURSELF and YOUR CLIENTS) after you've completed each module:
Teach your clients (and yourself) how to move past fears
Support yourself and clients in accomplishing goals
Help yourself and your clients be more focused
Help yourself and your clients take inspired action
Help yourself and your clients get rid of patterns that have been sabotaging you for years.
Your Coaching Sessions Will Be Even

More

Successful When You




Teach Your Clients How to Self-Coach Themselves



This system is designed to support your clients to self-coach themselves.
This way, your client shows up at your session ready to go, having already done a lot of the work on their own.
Plus, they're mastering the process you're teaching them – so they're having amazing results and telling all their friends about you (you do like referrals, don't you?).
As a result of your clients learning how to self-coach themselves, your coaching sessions are even more powerful because your clients are practicing in between sessions.
The Transformational Coaching System is about helping your clients take responsibility for their own lives. It will help them understand that what they get in life is based on what they're focusing on.
This is the Inner and Outer Approach!
You'll Learn My Energy Planning System™ That I've Been




Teaching Folks for

Over 20

Years!



I will teach you my Energy Planning System™ and how to incorporate energy principles into your goal setting planning sessions with your clients.
You don't have to have experience in creating plans for coaching clients, but since any coaching client will expect you to help them create "a plan" to achieve their goals - it's important that you know how.
That's why this program is so important. It will truly give you the confidence you need because you'll have all the pieces of the coaching puzzle to guide you and your clients to success.
Plus, you don't have to have 20 years of coaching




experience like me in order to be

Successful



Because this program is going to shorten the learning curve for you.
I am going to share my Transformational Coaching and Energy Planning Systems™ and this is going to save you years and years of figuring this stuff out on your own.
Sharon, What Exactly is

Transformational

Coaching?



The thing is, you can give clients assignments and homework, but what happens when they show up the next week and say, "Sorry. I just didn't do it."
You've got to get to the core root of their behavior and that's part of the Transformational Coaching System - to help clients identify when they're sabotaging themselves.
Transformational Coaching is about looking at the Inner Process of what's happening so together, you can identify what's really going on.
This process will free up your clients to take the actions they really want to take.
As a result, you'll find that you won't have to push or prod clients to take actions.
It will happen automatically.
Transformational Coaching is the Kind of Coaching that

Defies Logic



I replaced my corporate income in the first year I started out as a Transformational Coach 20 years ago.
That's what you're going to learn in these on demand – How to make money being a Transformational Coach.
You'll learn how to use my Coaching System to help your clients get results that are outside of logic – transcending time and space - things happening unusually quickly. "Miracles" or "Coincidences" you can't explain.
That's the power of Transformational Coaching.
It all sounds very mysterious and mystical but it's not.
It is based on a system that has to do with "energy", because as we now know, "Everything is Energy."
Why Is Now the Best Time to

Start

or

Grow

Your Coaching Business?



Right now – in this economy and in this fast-paced world, more than ever - people are in need of guidance and support.
Most people are not taught how to line up their thoughts, feelings and actions so that they can attract more of what they want in life.
Most people do not understand that their "Energy" has a lot to do with the results they're getting.
And many of us were not necessarily given the tools we needed to navigate through life.
Also, now more then ever there are millions of people who are awakening to a greater sense of wanting something more… a deeper connection to themselves and a desire to honor their higher calling.
Have you felt it lately? I know I have.
People are reading books, going to seminars on things like Law of Attraction, Consciousness and Personal Growth topics but most of the time they are not able to implement much on their own.
So what do they need?
A Transformational Coach
But not just any coach. A coach with a proven and reliable system that addresses more than just the "outer" behaviors of the person – a system that also addresses the Inner.
If you answer "yes" to one or more of these questions then

you are the

Perfect

candidate to be a Transformational Coach…
Do you want to make extra money to pay for your kids' college education (or your own education)?
Do you have a job or business, but you want to earn extra income?
Do you have a strong desire or calling to help people?
Do you need to make extra income but want to work from home making a difference in people's lives?
Do you want the flexibility to make your own hours and make A LOT more money then getting a part or full-time job at Starbucks or at a department store?
Do you want to supplement your income and feel that transformational coaching is a natural extension of what you're already doing (i.e., massage therapy, personal training, dietician, entrepreneur, etc.)
Do you want to make more money to make up for the lack of pay raises at your job?
Introducing My Transformational Coaching On Demand
Training Program with Live Support
Everything You Need to Know to Build a Successful Part or Full-Time Transformational Coaching Business - "The Transformational Coach Training Virtual Workshop"
(Learn in the Comfort of Your Own Home)
I recently taught this in a "Live" Two-Day Program, and now it is totally online and available for you any time day or night! I Will Take You By The

Hand

and You Will Discover…
How to coach clients to achieve lasting positive transformation using an inner and outer approach
How to talk to prospects about your coaching services so they will feel inspired to pay you and will stay with you for years
How to create a large list of contacts (email addresses, etc) of people who want what you have
How to create your own signature elements to add to this proven Transformational Coaching System so that you are able to easily language what you do
How to have a clear system to work with clients even if you have never coached before.
How to coach people (and yourself) using my Energy Planning System™
How to help people move past any concerns about money to pay you. They will feel like you're an answer to their prayers – and you will be!
How to create Group Programs and make consistent income for just a few hours a week
Think of it Like Making A

Yummy

Pot of Soup…
Every good soup starts with a good base stock. And the beauty of making a delicious soup is you can buy the stock already made so you don't have to start from scratch.
The same is true of being a Transformational Coach.
When you have my coaching system, you have the base for a successful coaching business and you'll be able to add the details of your particular niche (i.e., Fitness Coach, Relationship Coach, Business Coach, etc.) to the recipe.
My System Works for Any Coaching Niche
"Coaching isn't just about Behavior and Actions – It's also about helping your clients transform self-limiting beliefs."
We'll Focus on Two Core

Income Streams

so You Can




Start Making More Money Right Away!
By focusing on the following two Income Streams, you'll be able to create a consistent, reliable cash flow.
Income Stream #1
One-on-One Transformational Coaching
I'll show you how to create an incredible income stream just from taking on one-on-one clients and how to manage your time so you can create $50,000 a year just from coaching 5 hours per week!
Income Stream #2
Group Programs
How to create Group Programs for an extra income stream that alone can make six figures.
Not only will I show you how to create a Group Program that can leverage your time because you are coaching a group instead of individuals (so the profit is much higher per hour!), I am also going to cover how to do the marketing for each Income Stream!
Once you have a

Strong Foundation

in these two Income Streams,
you will be free of worry about money
When you set up these two Income Streams for yourself, it allows you to have a consistent income flow that actually will feel like a salary you can count on every week.
Then you can start investing and doing some other things (i.e., writing the book you've been meaning to write, creating info products, pursuing more speaking engagement, etc.).
And you can set up your coaching business any way that works for you.
When I was first started coaching, I wanted to be available for my infant daughter during the day, so I only coached in the evenings. Now, I only coach in the day time- and typically take Friday's off.
It's all about attracting people who are a match to what you want – even down to finding clients who will fit into YOUR schedule!
We'll Also Cover How to

Market

Both Income Streams
(Online and Offline Marketing Strategies)
Marketing is a big part of your success and that's why it's a big part of what we'll cover.
We'll go over how to market your one-on-one and group coaching programs based on the skill set you have and what you like doing.
My philosophy is if you don't like doing something – then find someone else who does!
I'll show you how you can outsource what you don't like doing very inexpensively.
What You Will

Walk Away With

Knowing After These Two Days With Me…
How to teach clients how to self-coach themselves and use energy in a way to attract what they want.
How to self-coach yourself when you're stuck
How to feel confident as a Transformational Coach – every time
How to start attracting clients immediately – even before the program is over
What to say during your initial conversation with prospects
What do you do when you get into pitfalls with people
How to Leverage Your Time and Create a Group Program
How to Market Your One-on-One and Group Program (Online & Offline)
How to Make Your Own Schedule
How to structure your pricing
You'll learn a system that's replicatable and allows you to create a balanced life, and much, much more
You'll Discover

What to Do

and

What to Say

to Your Clients When They Don't Keep their Agreements, Get Totally Confronted, Hide Out, Get Stuck or Start

Beating Themselves Up

…
By the end of the program you'll have a clear plan on what to do to be a successful Transformational Coach and how to handle individual situations with your clients.
So By Now You May Be Wondering, "Sharon, How Are You Going to Teach Me all this?"
I designed a LIVE 2-Day Online Training and taught it over a weekend. The attendees were in the comfort of their own home attending the event via their computer, phone (or both). Now because it is all online and on demand you don't even have to use your phone. You can review the material in each class, when it is convenient for you. And you can ever watch it all in your PJ's if you want!
This is complete, focused training with me and we dig in deep for approximately 12 hours. (Clients pay a minimum of $12,000 to spend a private training weekend with me - but you won't pay anywhere that amount.)
This is just me and you and the people who participated in the workshop - buckling down and getting knee deep in my process which I've fine-tuned in the 15 years I've been teaching other how to build coaching practices.
"I am going to walk you through my

Entire System

."
It's about showing you how to be a Transformational Coach – so you can start doing work you love part or full-time using my finely tuned fail-proof system.

"Everything You Need to Know to Build a Successful Transformational
Coaching Business Part or Full Time"
Online Training PRogram
Location: The Comfort of Your Own Home or Office!
You Will Also Receive the Following

GIANT

Bonuses
(I'm so excited to give these to you because they are going to make such a difference in your life)

BONUS #1 - 60 Days Access to the Empowered Business Community ($200 value)
In the past, this access was only for my our VIP clients, but I am opening up the doors to you so you can get that extra support too. This way, you can get ADDITIONAL coaching from me about your projects and WHATEVER you're bumping up against. You can send in your questions ahead of time if you can't make it to the live Spotlight calls. PLUS, you'll also receive the recordings of these calls
so you can listen to them at your convenience. (effective from date of purchase)
Imagine having someone by your side, every step of the way as you start or grow your coaching business. If you run into a rough spot with one of your clients or if something (anything) comes up, my Master Coaches will be there to coach you in this Transformational Coaching System.
SUPPORT FOR WHEREVER YOU ARE IN YOUR BUSINESS JOURNEY!
You will also receive access to group coaching support to help you get into action, shift beliefs that are not serving you and to apply our Energy Management System so that you can manage your energy and manifest more easily.
BONUS #2 - One-on-One Success Planning Session with Me! ($1,300 value)
As soon as you purchase for the online program, you will be contacted by my assistant to set this appointment up, Together, we will go through the learning center, identify how to prioritize your steps to success based on where you are and what makes the most sense for you. I will show you how to navigate successfully through each and every situation from marketing to what to charge to how to teach my simple formula to your clients.
BONUS #3 - Ongoing success planning session ($300 value)

Once your 60-days of coaching support is completed, you'll have an opportunity to have another coaching session with me. This time, I will support you in prioritizing your next steps and help you lay the energy out ahead of you. At the end of this session, you will have a plan, a structure to take action and a focus that will carry you forward.
This kind of support is unheard of in the coaching mentoring business, but we are giving it to you as a Free Bonus because we know you will need reinforcement once the class is over and we are committed to your success. We figure, the more successful you are, the more lives you will touch with your gifts.
BONUS #4: Heart-Centered Telesummit Digital Course ($997 value)

One of the BIGGEST reasons so many people are hosting telesummits these days is because telesummits help you build a list of contacts very quickly.
And not just any list…a list of super interested people who have a high chance of hiring you or purchasing your products. Telesummits also help to establish you as an expert in your chosen niche and receive Invitations to speak at other Telesummits.
There are many other benefits of creating a telesummit and I instruct you step-by-step how to produce one of these online events from beginning to end – leaving no stone unturned in this Homestudy Course: "How To Create a Successful Heart-Centered Telesummit In 60 Days or Less at Little to No Cost."
BONUS #5: Transform Selling to Serving Digital Course ($497 value)
When you transform your relationship to "selling" to one of "serving", everything changes and new clients come more easily than ever before. I'm really excited about giving you this Bonus because it is extremely powerful. This is the nuts and bolts of how to become successful in your business. In this video series, you will receive my proven step by step process to a thriving sales system that is actually working for hundreds and hundreds of entrepreneurs who I've taught it to. And now it's your turn. I can't wait to hear your results!
And for the People Who Pay In Full Today...
BONUS #6: 30 Days of Private eCoaching with Me ($1,500 value)
"This eCoaching is very specific and I really take my time answering your questions. Just one idea I have given clients in their eCoaching has often created tens of thousands of dollars or more in profits for them."
This means that in addition to the extra support you will receive in Bonus #1 from my Master Coaches, you will also have this extra PRIVATE support with me for 30 full days.
With this added Bonus, you can email me every day if you like with questions about your coaching business and I will reply to you, usually within 24 hours during the week (excluding holidays).
My regular fee for eCoaching is $1,500 per month and you are getting this free when you are one of the people to pay in full!
(bonus offer valid for one year from date of purchase)
Yes, Sharon I Want To Get Started! How Much Does It Cost?
You could not find a coaching program of this magnitude (especially when you figure in all the extra support you'll receive with the Bonuses) for under $5,000.
Closer to $10,000 is what you would pay for training to teach you how to create a successful coaching business from an established veteran in the Coaching Mentoring industry.
Many of these programs are broken down into monthly payments of around $500 per month or more and many times you don't even get to talk to a "real person". Everything is done via video trainings or group calls.
And, people coming out of those programs don't even have two core income streams to help them replace their investment right away (like you will).
With My Training, You're Getting an Accelerated, Streamlined

Move-Forward-and-Get-This-Thing-Rolling

Kind of Weekend
That makes you "ready to go" the Monday following the program!
I took a look at what was going on in the economy and I saw a lot of unemployed college grads and retirees wanting extra income or people like you who feel a strong calling to make a difference – and who also want to find a way to make extra income where you can get paid handsomely for what you do!
And I wanted to make it affordable for you and not charge $5,000 or even $10,000 for this training which is actually the going rate in our industry for equivalent types of programs.
Your Investment:
The value of this program and all the bonuses is $10,388, but we are offering this entire training for a fraction of that for only $1,597 because I want as many people as possible to be able to take advantage of this opportunity.
I want you to be able to see that you have options – that you don't have to go work at a fast food restaurant or at a department store for minimum wage if you need extra money (there's nothing wrong with working in a fast food or department store – but if you want to make more money, I can show you how).
If you have a calling to help people – then that means you have a gift and I want you to know how easy, fun and rewarding it is to make money as a Transformational Coach…
… where you get to talk to people, help them make profound changes in their lives, and have the flexibility and financial security you crave as well!
I'm so confident that you will be more than 100% satisfied with the "Everything You Need to Know to Build a Successful Transformational Coaching Business Full or Part Time" Online and On Demand Program that I'm giving this entire package with a money-back guarantee.
If you feel you are not 100% satisfied with this program, FOR ANY REASON, we will happily give you every penny back within the first 7 days by emailing us a copy of your purchase receipt.
I know how powerful this hands-on training is when you put it into action and I will be there to help you every step of the way…I guarantee it! But if for some reason this isn't for you, you'll get ALL your money back. Therefore, there is No-Risk for you which is the way I want it. I want you to feel totally, 100% comfortable with your decision.
Yes Sharon! I'm Ready To Attend Your
"The Transformational Coach Training On Demand Program"
and Start Making 5, 6 or 7 Figures Doing What I Love!
Location: In the Comfort of Your Own Home or Office
I understand I'm going to get...
Online Training by Sharon Wilson, 20-Year Veteran in the Coach Training and Mentoring business where I will learn how to start or grow my Transformational Coaching business while making a difference in my client's lives (Value: $5,597)
Bonus #1

: 60 Days of Support. Valid for one year from date of purchase. (Value: $750)

Bonus #2

: Ongoing success planning session. (Value: $300)
Bonus #3

: Telesummit Home Study Digital Course (Value: $997)
Bonus #4

: Selling to Serving Digital Video Series (Value: $497)
Bonus #5

: If I pay in full, I will get 30 Days of Private eCoaching with Sharon Wilson / Good for One Year (Value: $1,500)
Total Value: $9,438
Plus, I know there's no risk because of Sharon Wilson's 100% 7-Day Money Back Guarantee.
$1,597
(BEST DEAL: Pay in Full and

SAVE $300

)

Also, receive a
60-Minute One-on-One Business Planning Session
with Sharon Wilson
(Valid for one yearl)
Or
4 easy payments of $447

Get ready to start making extra income doing what you love – helping and coaching others!
You will learn how to use energy principles in goal setting and planning so YOU and your clients can move past overwhelm and frustration and start seeing results
You will learn how to attract ideal clients and have them say yes!
You will also learn how to create group programs for an extra income stream that alone can make six figures.
By the end of the weekend you will have a clear plan for you on what to do to be successful as a transformational coach.
This weekend is about helping you to create a good living for you even part time. When you focus on the two core income streams you really have a strong foundation and a consistent income and you will be free of worry about money.
Answer the calling you have to be a transformational coach - the world is waiting for YOU!
Love & JOY,

Sharon Wilson
Coaching From Spirit Institute
P.S. Pay in full today and get 30 days of eCoaching with me!
P.P.S Also, when you pay in full, you will receive a 60-minute success planning session with me. This is valued at $1000 and good for one year after purchase. Hope on board and get your Bonuses!
Frequently Asked Questions
How do I Get Access to the Trainings?
When you sign up, you will receive an email with detailed instructions and log in information to our online training, as well as contact information if you have any questions. (My assistant Stephanie will help you with any questions you might have. She is there to support you.)
How Long Will I Have Access to the Videos of the Event?
You will have online access to these videos for a minimum of one year and probably longer!
I am "Technically Challenged". Will This Affect My Ability to be Successful?
You do not need any technical skill to review the program details. It is very simple to log on and if you need assistance, you have your Planning Session where your questions will be answered.
Will There Be Follow-Up Coaching After I've gone through all the material?
Yes, we believe that follow-up coaching is one of the key ingredients to the success of this program, which is why you will receive 60 days of support and coaching after or during the time you are going through the information. You can use it immediately or you can schedule it for a later time, the only stipulation is that it must be started within 12 calendar months of purchasing. We wanted you to be able to choose when would be the best time for you to cash in your 60 days of coaching with us and give you that flexibility.
"The tools you've put together are concise, streamlined and so powerful."

This intensive Transformational Coach Training Program was truly amazing. And the learning center support, resources and bonus Q&A calls have been nothing less than outstanding! I just received the CFSI Coaching Guidebook pdf and it is "the keys to the coaching kingdom." Everything a coach needs to be successful, in one place. The tools you've put together are concise, streamlined and so powerful. I thank you, my current clients thank you, and my future clients thank you!To Transformation!
Kim Primatic, www.raisingconsciouskids.com
"...just what I needed, and at the right time"

Please forward my enthusiastic gratitude to Sharon for the opportunity to participate in the amazing webinar this past weekend. It was a real PE - just what I needed, and at the right time - a truly invaluable experience that I appreciate beyond measure.I look forward to expanding on what I've learned so far, and working with the community to help transform our collective consciousness.
Ron Nilson
"...after one coaching call with Sharon and a few emails, I signed on my highest paying client – who paid me IN FULL."

"Connecting with Sharon Wilson was EXACTLY what I needed for my business. I knew I needed something that was more than just the same old marketing-blah that's out there.I was reluctant because of the investment, I was really nervous. But literally just after one coaching call with Sharon and a few emails, I signed on my highest paying client – who paid me IN FULL. That was a program worth over $3000.00! Wow!Sharon's approach is dynamic – a true partnering of the spiritual and the practical. It's exactly what I needed and a perfect fit for my business.
Heather Dominick, Energyrichcoach.com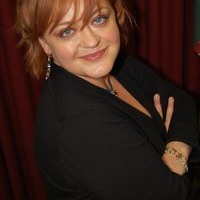 "Sharon your program offers Return On Investment (ROI) no matter how resistant the participant."

"Sharon your program offers Return On Investment (ROI) no matter how resistant the participant. I come from a very practical and analytical background and thus evaluated your approach with great scrutiny. Business action coupled with spiritual principles catapults participants to a very powerful level of prosperity and well being.It is a refreshing approach to coaching. How fantastic for those who have you in their corner. Priceless!"
Joanne Roibu, Founder www.LifeMasteryGuide.com
"I'm on the brink of creating a Joint Venture that will not only launch my coaching program, but grow my list exponentially..."

"I know I would not be where I am right now in my coaching business without the support and the expert guidance.I'm on the brink of creating a Joint Venture that will not only launch my coaching program, but grow my list exponentially while creating long-lasting relationships that can lead to much bigger opportunities for everyone involved.All of this has manifested because of the marketing savvy that Sharon and Nancy bring to the party.Their humor and fun attitude has rubbed off on me and I'm actually having fun marketing!!"
Laurie Moritz
"Charging over $6,000 for my 6-month coaching program. Even better I am on target for a six-figure income this year."

"I did a virtual event over the holidays in December. We pulled it together in one month! I had close to 3,000 people register for my event.I am so grateful to have learned your inner and outer system to put the entire event together in record time.As a result, I sold thousands of dollars in sales and added new coaching clients to my coaching business."
Ben Sutter
"Within 6 weeks of completing the training, I landed a contract making nearly 10 times the amount I made last year!"

"I am using the tools and skills I learned in the Empowered Spiritualpreneur Program every day and reaping massive benefits, both personally and professionally. I am enjoying and living my life so much more fully! Within 2 months of being in the training, I made more in one month than I made all of the previous year.Within 6 weeks of completing the training, I landed a contract making nearly 10 times the amount I made last year!Through the tools I learned in this program, I have released patterns that I had struggled with for 20 years or more. Words can't adequately describe how positively and powerfully your program has added
joy to my life.I am so grateful for the enormous transformation that has and is continuing to take place in my life! Thank you from the bottom of my heart."
Tami K. Gulland, Guide by Your Side
"I have made 100K in a little over six months. It's the best investment that I have made..."

"This is so amazing! I accomplished in a few short months things I haven't been able to accomplish in years!Learning the selling to serving process is the secret to connecting with people.I am not a sales person by any means, and with this system, I was easily able to create a magnetic language to convert 40-50% of the people I was talking to in signing up for my coaching services and programs. I was amazed how this processes works and how much fun it is to do.It also gave me the support on an inner level to feel confident when going through the process! As a result, I have made 100K in a little over six months. It's the best investment that I have made in my life. Now, my business is growing even faster and it keeps going strong!"
Heather Picken, The Spirit Trainer
"My income and product offerings and successes have grown exponentially since beginning my work with Sharon."
"When I decided to seek out a mentor, I knew that it was important to find a mentor that had achieved the level of success that I imagined. I wanted someone who would not only give me the "how-to's" but to support me and hold me bigger than I held myself. When I spoke to Sharon over the telephone, I just knew that she would be the one who could help me get to the level that I desired in my own coaching career.Never in my wildest expectations did I think that the positive results would become evident immediately upon working with Sharon! Within the first month, I had doubled my income as a coach, created a plan that worked for me and felt great but learned more about marketing myself and myservices than I had in 15 years of being a professional marketer. Sharon's prices are not low...but I was not looking for the lowest paid coach, I was looking for the best coach.My income and product offerings and successes have grown exponentially since beginning my work with Sharon.There is no doubt in my mind that getting a proper structure of support is essential in growing my business and no doubt in my mind that that I will continue to not only refer others to Sharon, but will continue to work with her for years to come."
Irene Brooks, Life Strategist
"I have a 70% close rate!"

"I really never imagined myself good at sales. I thought sales were sleazy and manipulative. But with Sharon's Spiritual Selling process, I am amazed at what I have accomplished in such a short period of time! I have a 70% close and I actually feel good on these calls. They really are sacred, expansive experiences for the potential client and for me!I absolutely love connecting in with Spirit first. I feel so centered in the process, and truly not attached to the outcome. What a relief! Something magical happens and I have 14 people signed up for my 5 week program on how to Activate Prosperity with Heart Energy just from doing this process!I can really see how this is the foundation to build a multiple six and yes, even seven figure business.I encourage you to sign up for anything Sharon does. You will be transformed!Thank you, Sharon, for your gift of patience, support and love."
Helaine Z. Harris, www.AnAwakeningCenter.com
"You would be so proud of me!!!!!"
"I had my first enrollment conversation using my conversation guide with Nikki the woman you played and it was awesome. She really wants to work with me so I will be sending her my programme guide. I will send it to you later or tomorrow morning first.My energy right now is bouncing off the walls and I want more of this....Also over the weekend I was one of the speakers at the Spirit of Coaching event in London, 65 coaches attended. I ran a workshop on Bringing Your Vision to life using guided meditation and Vision boards. I have also been asked to put a workshop together for the Coaching Circle a long standing organisation similar to Omega in the states. (They've had speakers like Shakti Gawain, the Hicks, Marianne Williamson, Louise Hay present on Monday nights and run weekend workshops). The coaching circle is a space for coaches to present and share their work with other coaches.Running off to an event now but wanted to share my excitement with you. WOOOHOO!!"
Jacquie Moses
" I am now experiencing 50% conversions"

"With Sharon's coaching system I have made huge strides in my business as a Personal Brand Coach in a short amount of time. In fact, Sharon helped me double my fees, AND I am now experiencing 50% conversions or more now. It's all because of Sharon's approach to selling and communicating with potential clients and existing clients. Sharon's Transformational Coaching System helps me move forward when I feel any resistance to being my powerful self and getting my work out in the world. Investing in Sharon's program has been the best thing I have ever done for myself and my business."
Oge Okosieme, Personal Branding for the Spiritual Entrepreneur, ogeokosieme.com
"I am filling my virtual training programs and the results from my teleseminars have quadrupled!"

"With Sharon's coaching and systems my business as teacher of medical intuitives and intuitive consultants is SOARING in such a short time! I am filling my virtual training programs and the results from my teleseminars have quadrupled! I also have high conversions when I talk to people about my training programs and individual work due to Sharon's brilliant, intuitive systems! Sharon is awesome and one of the best coaches I've ever worked with."

Stacey Mayo, Creator of The Sentelligent Soluton, TheSentelligentsolution.com

"I am going to make over 10K!"

"I had to tell you I am sooo excited I have my first group program and I am going to make over 10K!I used all the tools you have taught and I am so much more comfortable with the process. I'm starting to "know it" from the inside.I used the PST model for my marketing for that class. I know I'm kinda rambling and it's ok because I am so excited!!!"
Kathleen Jaap
************************************************************************
*** Every effort has been made to accurately represent our product and its potential. The testimonials and examples used are not intended to guarantee that anyone will achieve the same or similar results. These results are not an average. Each individual's success depends on his or her background, dedication, desire and motivation.***